Our Guide to Green Product Certifications and What They Mean
Hey there conscious consumer, how are you?
Confused and overwhelmed when it comes to green product labels? You're not alone. With new eco-labels popping up all over the place, trying to decipher all these green product certifications can be a complicated business! But, fear not, we're here to break it down.
We'll look at how green products get certified and what it means. Then we'll provide the low down on some of the top sustainability certifications so that you can go forth and shop, confidently wielding the power of the purse in pursuit of a greener future.
How is a product Certified as Green?
Sustainability standards and certification are transforming the way businesses operate all around the world.

Generally speaking, a standard is a set of guidelines and criteria against which a product can be judged. And a certification says that a product meets those criteria.
But who sets the standards and makes the assessments?
That's an important question to ask. As conscious consumers, we want to know whether we can trust these green certifications, right? So how can we tell if an eco-label is legitimate and not just a "marketing logo" designed to make a product sound good and increase sales?
In assessing the credibility of a green product certification we need to look at the organization behind it. Most marketing claims and product specifications are first-party declarations that have not been independently tested or verified. Second-party certification involving a trade association or consulting firm can potentially provide more credible information but to ensure truthful and credible messaging we need third party verification by independent bodies who have no financial interest in the sale of the certified products.
Fortunately, there are now many of these independent, third-party organizations whose job it is to assess products and companies against usually very stringent criteria before those products can display the relevant labels and seals of assurance. We'll take a look at some examples a bit later. First, let's look at the definition of a "green product".
What Does Being a Green Product Mean?
A common definition of a green product is one that has less of an environmental impact or is less detrimental to human health than its traditional equivalent. Whilst almost no product will be 100% green (since all product development has some degree of impact on the surrounding environment), it's about reducing the environmental impact as well as contributing positively in environmental, social and economic ways to a more sustainable future.
All green product labels have at their core, the aim of environmental sustainability. Within this overarching goal, some labels address specific environmental and ethical concerns such as reducing chemical use, sustainable forestry, animal welfare, and fair trading agreements for farmers and producers.
Let's take a look at some examples.
Green Labels on Household Products and Cosmetics
There are a huge number of eco-labels on all sorts of household products from washing machines to mattresses, computers to make-up. We'll have a look at some of the most popular.
Energy Star is the government-backed symbol for energy efficiency. The Environment Protection Agency (EPA) oversees the certification, ensuring that each product is independently certified to be of high quality as well as energy-efficient.
Find this on: Light-bulbs, appliances, electronics and building products.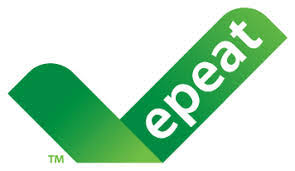 Epeat is the leading global eco-label for the IT sector, providing independent verification of manufacturers' green claims on their electronics. EPEAT's strict sustainability criteria address impacts across the full life cycle of products, from raw material extraction and production, through to the product's end-of-life, assessing factors such as reducing toxic materials, the use of recycled materials, energy-efficiency and recyclability.
Find it on: PCs and displays, televisions, printers and copiers.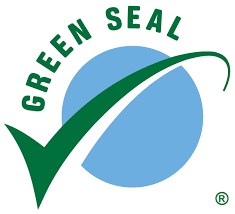 Green seal is an independent non-profit, certifying thousands of products that meet their science-based environmental criteria. Like EPEAT, Green Seal also uses a life-cycle approach to assess products against various sustainability criteria including toxicity limits, waste reduction, water, and energy use.
Find it on: Thousands of household and building products from bathroom tissue and household cleaners to paints and insulation.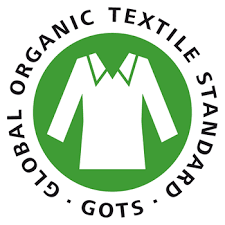 Global Organic Textile Standards (GOTS)
Concerned with ecological and socially responsible textile processing, GOTS is recognized as the world's leading processing standard for textiles made from organic fibers. It looks at the entire length of supply chains and also requires compliance with social criteria.
Find it on: Clothing and textiles.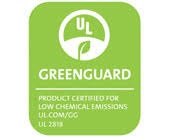 The Green Guard Certification Program ensures that indoor products meet strict chemical emissions limits, helping to reduce indoor air pollution. Greenguard certified products have been screened for over 10,000 chemicals.
Find it on: Building materials, furniture, cleaning products and electronic equipment.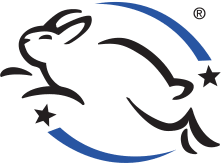 Internationally recognized as the 'against animal cruelty' symbol, the Leaping Bunny is managed by the Coalition for Consumer Information on Cosmetics (CCIC) and was set up to address the need for a single comprehensive standard for ensuring that products and their ingredients have not been tested on animals.
Find it on: Cosmetic and household products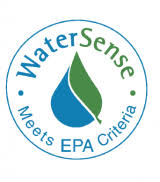 Water-sense products are backed by independent, third-party certification, and meet the Environment Protection Agency's (EPA) requirements for water efficiency and performance.
Find it on: Toilets, showerheads, garden sprinklers, and irrigation systems.
Green Product Certification Labels on Food and Agriculture Products
Food and agriculture represent a major category of green products that has all kinds of environmental as well as animal welfare issues to take into account.
Agricultural takes up around 40% of the world's land mass and so it's a key focus for sustainability. With an increasing number of consumers concerned about chemicals and pesticides, animal welfare issues and GM foods, there are many certification bodies who's job it is to ensure that important standards are adhered to.
Confused on the difference between "organic", "green" and "sustainable"? Check out this post where we clarify the difference.
This is the main organic certification in the US. USDA Certified Organic products are grown and processed according to government guidelines addressing soil quality, the use of chemicals in agriculture, animal raising practices and the use of additives. Most synthetic fertilizers and pesticides are prohibited.
Find this on: A whole range of food products including fruit and vegetables, meat, cereals, and bread as well as cosmetic products.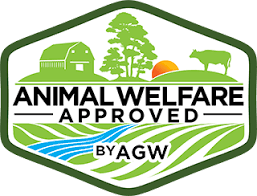 Certified Animal Welfare Approved by AGW
Provided by A Greener World (AGW), an independent, non-profit certification program, the "certified animal welfare approved" label is widely recognized as a meaningful food label with regards to farm animal welfare. It guarantees that animals are raised outdoors for their entire lives on independent farms using sustainable, high welfare farming practices.
Find this on: Meat, dairy and eggs.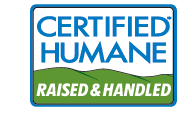 Certified Humane Raised and Handled
Certified Humane Raised and Handled is a seal of approval provided by Human Farm Animal Care (HFAC), a non-profit certification organization dedicated to improving the lives of farm animals from birth to slaughter.
Find this on: Meat, eggs, dairy, and pet food products.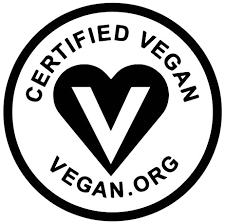 The certified vegan logo is a registered trademark for products that do not contain animal products or by-products and that have not been tested on animals. It helps consumers who want to buy vegan products by providing an easy way to tell if a product is vegan without having to check and research lengthy ingredient lists.
Find this on: A whole range of food and cosmetic products.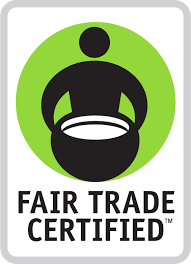 The Fairtrade Certified seal ensures that products were made by following strict social, environmental and econimic standards set out by Fair Trade USA, a non-profit organization and leading third-party certifier of fair trade products in the United States. Fair Trade seeks to enable economic development through equitable trading partnerships, ensuring people producing fair trade goods have safe working environments and that products are grown, processed and crafted in ways that improve livelihoods and the environment.

Find this on: Coffee, chocolate, fruit, sugar as well as on non-food items, clothing, and crafts made in third world countries.
Marine Stewardship Council
The MSC Fisheries standard assesses whether a fishery is well-managed and sustainable. Its three core principles are sustainable fish stocks, minimizing environmental impact and effective fisheries management.
Find it on: Fish and shellfish.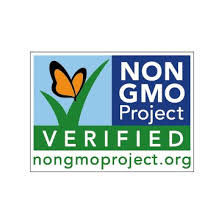 The Non-GMO Product Verified seal provided by the Non-GMO Project ensures that a product has been produced by following rigorous practices for GMO avoidance including testing of at-risk ingredients.
Find this on: A whole range of food products, pretty much anything you can buy in a grocery store!
For the Love of Nature - Green Product Certifications that Protect Forests and Wildlife
A number of green product labels have been created with the environment and wildlife in mind. These fall across a broad range of categories. Here are some examples to look out for.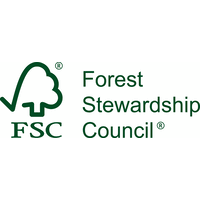 Forest Stewardship Council (FSC)
FSC certification is highly regarded as the most rigorous, credible forest certification system. The FSC stamp ensures that products come from responsibly managed forests that provide environmental, social and economic benefits.
Find it on: Wood and other forest products, furniture, paper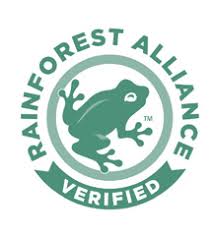 Rainforest Alliance Certified
The Rainforest Alliance Sustainable Agriculture Standard also known as "the green frog seal" is used to certify farms and producer groups involved in crop and cattle production. A rigorous set of environmental, social and economic criteria promotes sustainability on farms around the world. It is concerned with protecting wildlife, preventing soil erosion, reducing water pollution and improving conditions for farmworkers.
Find it on: Food products including coffee, tea, fruit, as well as forest products including furniture and paper and flowers.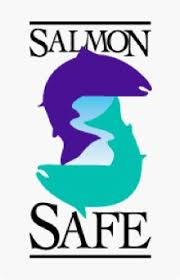 Salmon Safe is a partner network of conservation organizations and collaborating certification organisations. Their mission is to transform land management practices so that Pacific salmon and other wildlife can thrive in West Coast watersheds. More than 95,000 acres of farm and urban lands are certified in Oregon, Washington, California and British Colombia.
Find it on: Wine and beer, fruit and vegetables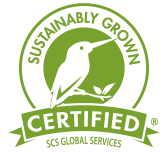 Veriflora Certified Sustainably Grown
Veriflora provides certification for sustainably grown ornamental horticulture to assure consumers that they have been grown in an environmentally and socially responsible way. Veriflora is concerned with protecting soil and water resources, the responsible use of agri-chemicals, energy efficiency and healthy, safe and fair working conditions.
Find it on: cut flowers and potted plants.
Labels, Labels, Everywhere!
We hope you've found this article useful! Now it's your turn. See how many different green certification labels you can spot next time you're out shopping. And don't forget to check out our Green Product section for more information and top tips on eco-friendly. shopping"to our newsletter for more eco-friendly shopping tips!
At Positively Sustainable, we are committed to providing information that will help you to make confident choices about the products you buy. We believe in the power of ethical consumerism to hold businesses accountable and make sure that they are manufacturing products in an environmentally and socially responsible way.
Join us on our journey towards a positively sustainable future.