Morning Glory Muffins
Morning Glory Muffins are a healthy and nutritious way to start the day.  Packed with healthy ingredients including carrots, raisins, walnuts and apple, morning glory muffins will be one of your favorite morning foods.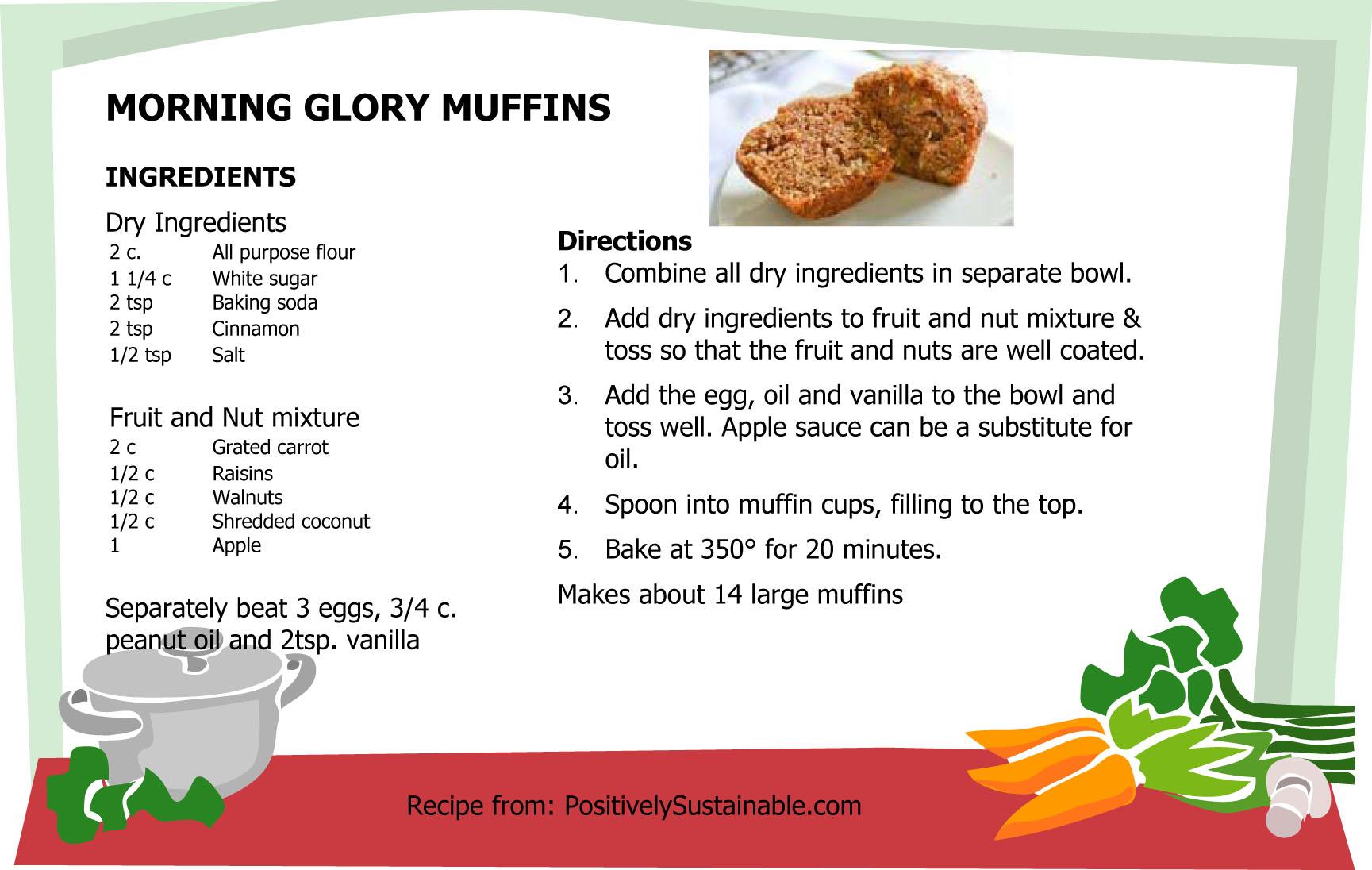 Make a batch of these muffins and if you can't eat them all, they store well in the freezer for 1-2 months.
Ingredients for Morning Glory Muffins
Wet Ingredients
3 eggs
¾ c peanut or coconut oil (apple sauce can be substituted for a low fat alternative)
2 tsp vanilla
Dry Ingredients
2 c. all purpose flour
1 ¼ c white sugar
2 tsp baking soda
2 tsp cinnamon
½ tsp salt
Fruit and nut mixture
2 c grated carrot
½ c raisins – golden raisins are delicious
½ c shredded coconut
1 c apple
Other ingredients that can be added that may make the morning glory muffins even healthier:
3 Tbs flaxseed (great to sprinkle on top)
¼ c quick cook oats (great to sprinkle on top)
1 Tbs wheat bran
½ c chopped pitted dates
½ c chopped pineapple
Directions for Morning Glory Muffins
Wet Ingredients
Beat 3 eggs, oil (or apple sauce) and vanilla in a bowl and mix well.
Dry Ingredients
In a separate bowl combine flour, sugar, baking soda, cinnamon and salt and mix well
Fruit and Nut Mixture
Combine grated carrot, raisins, walnuts, coconut and shredded apple in a large bowl.
Add the dry ingredients to the fruit and nut mixture and toss well so the fruit and nuts are well coated. This helps keep the nuts from sinking to the bottom
Add the wet ingredients and mix.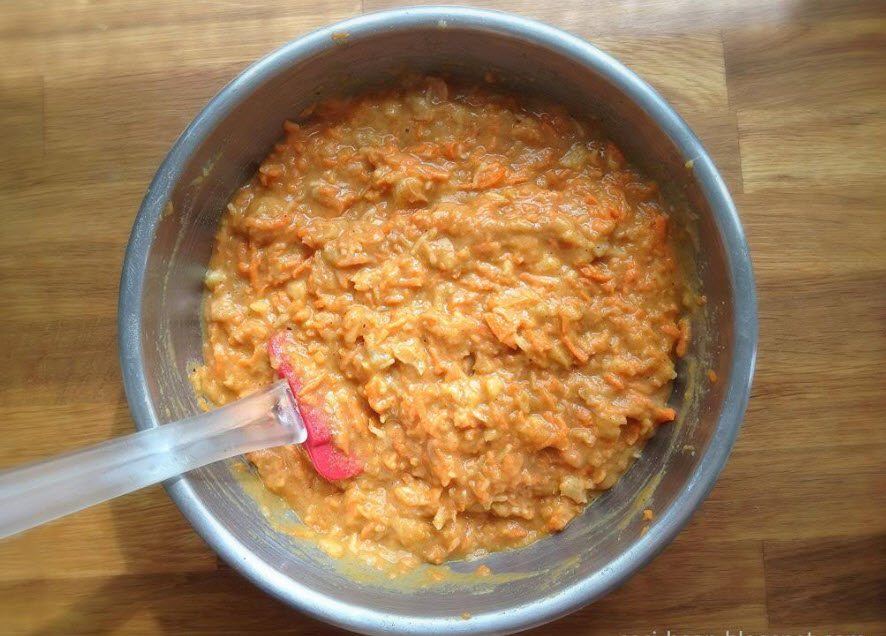 Spoon into muffin cups, filling to the top
Bake at 350 degrees for ~20 minutes or until muffins spring back when touched lightly in center.
Remove muffins from pans immediately.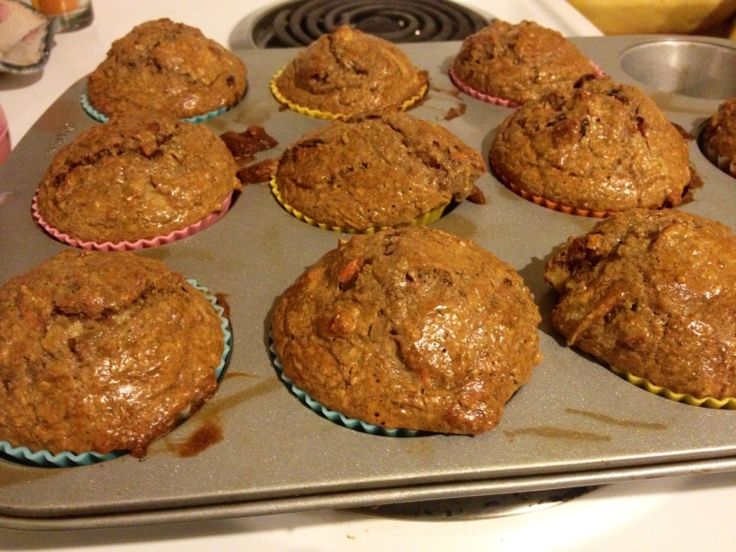 Cool on a wire rack and store in an air tight container.
Makes about 14 large muffins.
Try these other yummy from-scratch recipes: Make Bacon from Scratch, Butternut squash soup.